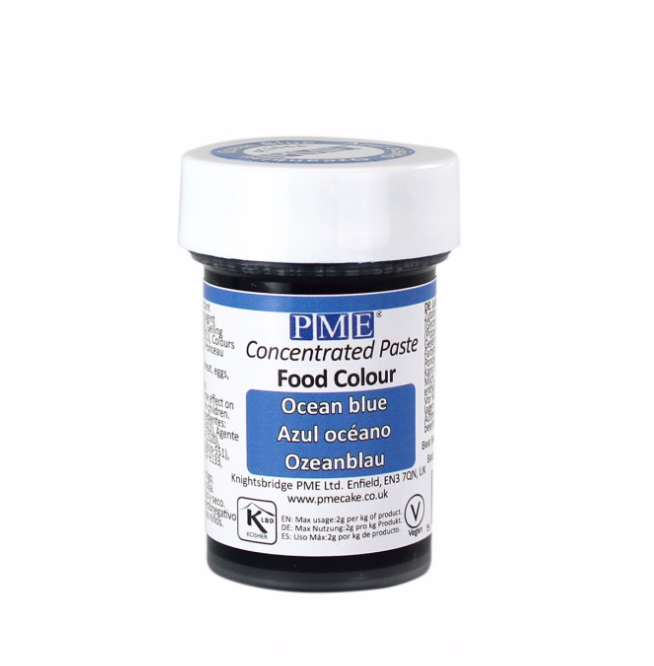 MEERBLAU
PME-Lebensmittelfarben. Fügen Sie nach und nach verschiedene Medien hinzu, z. Buttercreme, Zuckerpaste und königliche Zuckerglasur für kräftige, kräftige Farben.
Glutenfrei und alkoholfrei.
PME 25g (7/8oz) pot of Ocean Blue highly concentrated paste colour. Add gradually into various different mediums e.g. buttercream, sugarpaste and royal icing to achieve strong vibrant colours. Kosher certified (poreve non-passover).